It's the most wonderful time of the week - well, kinda, but not really at all because we all know the weekend is really the best. But it is the Mamas Tell All linkup and that is pretty fantastic!
If you're a blogger we'd love for you to join our weekly linkup. Make sure to follow the hosts and put the button in your post and on your sidebar! Then read some of the other posts and leave some comment love...you may learn a thing or two, and you'll definitely meet some amazing mamas!
The Hosts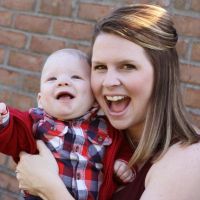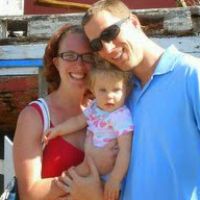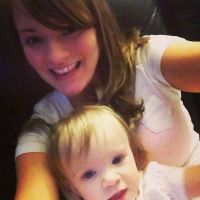 The Button
The Topic
Making Motherhood Work -
Are you a working mom, a stay at home mom or something else entirely, and how do you make that role work for your family?
I'm sitting here writing this post and I should be asleep. I'm exhausted from an overly stressful week of work. I bet you can infer that I'm a working mom. I leave the house for 40 hours each week and I sit inside a cubicle. My working arrangement has its
ups and downs. I can't compare my situation to anyone else's because I've never walked a mile in their shoes.
I can tell you I think I'll always need to work in some form or fashion. Maybe it won't be in an office but I feel like I can offer my husband, my son and my family more when I have the outlet that work seems to provide. I know that my choice means that I have to make certain sacrifices and some days it's harder to accept those than others.
There are days that I cry - guilty for leaving my son in the care of others while I'm at work. There are days when I'm tired. Well, let's be for real - I'm literally exhausted every day and I don't think that would change if I was at home with my little guy. There are days when I feel so tremendously grateful that I can help provide for my son and our family. Days when I run into the house after a long day at work and his giggle ignites a feeling in my heart that floods me with joy. There are days when I battle with my decision. I question the path I've chosen. I waver, almost daily.
One thing I know for sure is that moms need to uplift and support the decision of other mothers. Whether they choose to work away from the home, stay with their children full time or manage a delicate balancing act of working from home, we all deserve the respect that we're doing our very best. We all make sacrifices and I'm sure we all struggle with our decisions at some point. We need to do what's right for ourselves, our children and our families.
So bravo moms. You're all doing amazing. I'm here to be your support and your cheerleader.
_____________________
_______________
Make sure to join us next week to discuss:
Never Would I Ever, Until I Did - What t
hings did you swear you'd never do as a mom and why (no pacis, no TV, etc.)?
October 29 - Making time for Mama - How do you find time to relax and treat yourself?
November 5 - Planning for the Future - Do you have a living will, guardianship and college saving funds in place. What's necessary and how do you make sure your child is prepared for the future?
November 12 - Maintaining a Healthy Lifestyle when you have children.