It's hard to believe that we are already three weeks into the Mamas Tell All Linkup. I've learned so many great parenting tips and connected with moms from across the globe. I hope you're finding this as beneficial and encouraging as I am.
If you're a blogger we'd love for you to join the weekly linkup. Make sure to follow the hosts and put the button in your post and on your sidebar! Then read some of the other posts and leave some comment love...you may learn a thing or two, and you'll definitely meet some fun new mamas!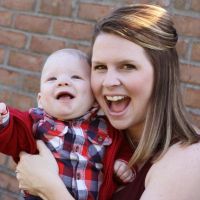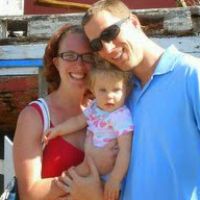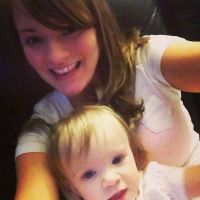 The Button
The Topic
Choosing the Size of Your Family. How did you decide how many children is right for your family and why?
It's one of those life changing conversations that you have to have at some point or another. That moment when you share your heart with someone else and tell them your hopes and dreams and pray that what you see for your life aligns with their dreams. I'm talking about the "kids" conversation. When you sit down and truly discuss how your "happily ever after" looks. Does it include a mini baseball team, just a fur baby or two and half kids and a white picket fence?
That conversation is different for every family.
For my husband and I we've always agreed on the size we desire for our growing family. We both come from families with two children and we both want the same for our kids. We realize that somethings are only in God's control but ideally we would like a playmate for our son. Someone who can be there with him through the ups and downs that life will offer.
I personally can't imagine life without having my little sister to stand by me and keep me on track. Who else would I have teased? Who would I have fought with? Whose room would I have run to when I had a nightmare and I was too "old" and "mature" to run into my parents? Who would stand by me on my wedding day or comforted me the night before?Who would I call on my drive home from work to blow off steam and speak freely without fear of judgement? My sister knows my strengthens and my weaknesses and she loves me anyway. We have a bond that can't be created with Facebook friends and
I want my son to have something similar. I want him to look back on family vacations and think of them as adventures with his sibling. I want him to know what it's like to share life, the highs and the lows, with someone that will always love and support him. I want him to have a secret keeper that can help mold his character and test his integrity. Siblings are a gift.
There's still some debate on when to add another wiggle worm to our crazy, hectic lives but one thing I know for sure is that my husband and I share the same vision for our lives as parents. God-willing, we'd love two little ones that we can watch grow into adults and then make life-changing decisions like these.
_____________________
_______________
Make sure to join us next week to discuss:
The Crappiest & Happiest of Motherhood.
October 15 - Making Motherhood Work -
Are you a working mom, a stay at home mom or something else entirely, and how do you make that role work for your family?
October 22 - Never Would I Ever, Until I Did - What t
hings did you swear you'd never do as a mom and why (no pacis, no TV, etc.)?
October 29 - Making time for Mama - How do you find time to relax and treat yourself?
November 5 - Planning for the Future - Do you have a living will, guardianship and college saving funds in place. What's necessary and how do you make sure your child is prepared for the future?
November 12 - Maintaining a Healthy Lifestyle when you have children.