We've been at this for a month now. And the Mamas Tell All Linkup is helping women from all over connect and be encouraged with the realities of motherhood.
If you're a blogger we'd love for you to join the weekly linkup. Make sure to follow the hosts and put the button in your post and on your sidebar! Then read some of the other posts and leave some comment love...you may learn a thing or two, and you'll definitely meet some fun new mamas!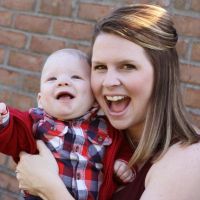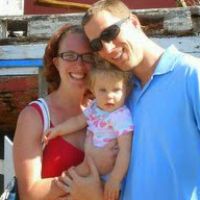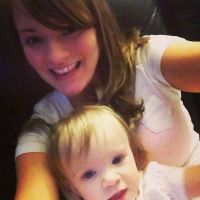 The Button
The Topic
The Crappiest & Happiest of Motherhood
I
f I had written a post a week ago about the happies and crappies of motherhood it would have looked a lot different than what you're about to read. I might have made a couple lists outlining my absolute favorite moments as a mom and detailed the trying, real-life struggles we sometimes face as mothers and caretakers. This last week gave me perspective. Really it's the last couple days that have shed new light on my once very superficial ideals of happies and crappies.
Now I can say with some certainty that for me, the happiest and the crappiest part of motherhood is understanding the heart of other mothers.
My husband and I have an incredible support system but a fairly small group of close, married friends. Those people with whom we go out to dinner, those who we've invested in their relationship with prayer, time and support. Those who have or will have kids that we will love and support throughout their lives. Our group is small but right now that group is hurting. Hurting in so many ways. And we are praying daily for miracles.
Monday was one of the most emotionally draining days I've ever experienced. I received news that after about a month of close monitoring our dear friends needed to admit their two-and-half-year old daughter to long-term ICU as she awaits a heart transplant. This family of four now has to bow their heads and pray for one of the world's most selfless gifts. They must pray for a family to volunteer a child's organ in their time of great sadness and loss. Their youngest daughter needs a new heart to survive and the sacrifice, courage and support they need right now is tremendous.
Moments after receiving this news, my husband called and knocked out whatever wind was left in my sails when he told me that another set of our close friends who had a baby just three days earlier discovered that their beautiful baby was battling for her precious life. Not long after that we learned she passed to sit with her Heavenly Father.
I cried all day. My eyelids are swollen and my heart is heavy.
I believe that we can't live through all that life offers so God introduces you to people so that you can learn from their victories and their struggles. I believe that we're challenged to extend our hearts to reach through to the lives of those that make up the fabric of our everyday; our friends, our family and our coworkers. I believe that through such introduction, God has laid a great obstacle before me and those I love. And
I believe that this is the best and worst part of motherhood.
Understanding the heart of a mother means that I now know that fuzzy feeling mothers get when their little one has a bad dream and they're the one that can make it all better. The feeling that they protect and provide and love their children like no one else ever could. It also means that I understand the horrible pain mothers feel when, for whatever reason, you can't do those things- protect, provide and care.
I will never fully understand what these mothers are going through but I know that the strength and pain and courage they must experience are beyond normal comprehension. My heart feels like it experiences the highs and lows of motherhood to a completely different extreme.
If you're interested in learning more about the strength of one mother's love, please read more about our friends, and their daughter Mallory Kate, as they venture down the long path towards a heart transplant.
Their goal is 100,000 prayers, 100,000 shares and 100,000 dollars.
_____________________
_______________
Make sure to join us next week to discuss:
Making Motherhood Work -
Are you a working mom, a stay at home mom or something else entirely, and how do you make that role work for your family?
October 22 - Never Would I Ever, Until I Did - What t
hings did you swear you'd never do as a mom and why (no pacis, no TV, etc.)?
October 29 - Making time for Mama - How do you find time to relax and treat yourself?
November 5 - Planning for the Future - Do you have a living will, guardianship and college saving funds in place. What's necessary and how do you make sure your child is prepared for the future?
November 12 - Maintaining a Healthy Lifestyle when you have children.
Be Blessed
,
Brittany