It's hard to believe that the time has come for our very last Mamas Tell All Linkup post. Over the past several months I have sincerely enjoyed getting to know many of you through posts, comments and pins. You have inspired me, motivated me and taught me so much about being a mother. From the bottom of my heart, I thank you.
And with that, there's still time for
you to join the fun. If you're a blogger link up with us. If you're
not, leave some comment love and join the conversation. Make sure to follow the hosts and display the button!
The Hosts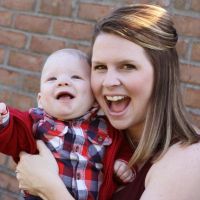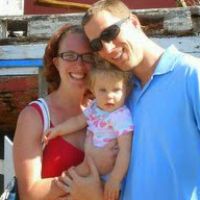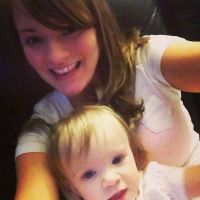 Brittany from Everyday Thoughts // Christine from The So-Called Homemaker // Ashley from That Southern Mama
The Button
The Topic
Maintaining a Healthy Lifestyle when you have children
Some of you moms are simply super women. You can balance it all: work, kids, a husband, a household and somehow you still find time to maintain a healthy lifestyle.
I try to stay active - running and yoga are my preferred methods. For the most part I like to think I eat healthy.
Since I cannot commit as much time to my workouts as I once did, it's more important than ever that I make healthy meal choices regularly.
I r
ecently
started making smoothies each day and I'm trying to increase my water intake, both of these things are easy to execute on a consistent bases without sacrificing valuable time with my family. In fact my son, LOVES the smoothies too so it's a win/win.
So to help make your lives a little easier and to help you reach your health goals, I'm sharing my favorite smoothie recipe.
Ingredients:
10-12 Frozen Strawberries
1/2 Cup Frozen Blueberries
Preparation Instructions:
Blend all ingredients together in a blender. Serve cold and enjoy.
Tip: I use a Vitamix (and I highly recommend it). The entire process takes less than 2 minutes. Investing in a great blender it a time saver that also helps you reach your goals.
When it comes to healthy living my number one tip is to take steps forward. Even if they are small. Tackle small things that will help you make a lifestyle change and stick to it. Right now my focus is my family and my career - I can't commit to working out five times a week but I can make an honest effort to eat breakfast each morning, cut my caffeine intake, take a 15-minute walk during lunch. The goal isn't to do it all at one time it's to make small, manageable changes so that improve your health and quality of life without giving you that overwhelming feeling that you are trying to paddle across the Atlantic with just a canoe.
How are you maintaining a healthy lifestyle after having children?
__________________
_